PRODUCTION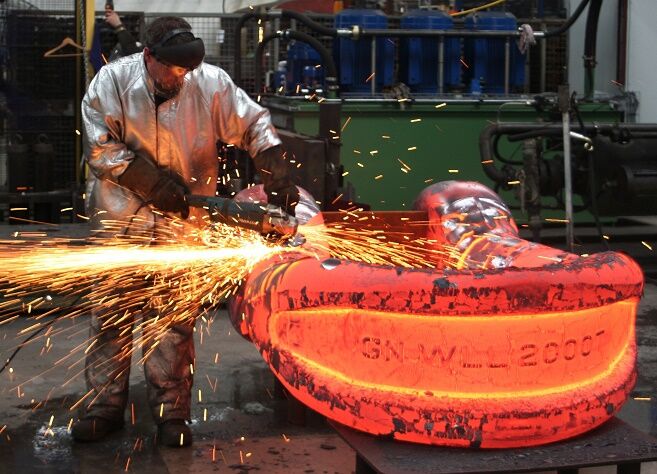 Our product range includes shackles, sockets, thimbles, swivels, hooks and many more products for mooring andlifting. Besides our standard range of stock items, GN also manufactures tailor made products for all kind of applications. Our engineering in combination with our forgings and machine shop gives excellent possibilities to develop new products. GN is always looking for new products serving the market to the latest standards and requirements.
MANUFACTURING
GN Rope Fittings is a leading manufacturer of forged mooring chain accessories and products for anchoring and heavy lifting. Our manufacturing process and quality control guarantees a high quality products. GN Rope Fittings is continuously seeking improved higher quality materials and improved production methods to serve our customers with the best products and delivery times. Together with our customers GN sales and engineering departments look for the best possible solution. 
Forging

Machining

Forging presses up to 10000 Metric tons
Forging Temperature 1100 °C
Open and Closed die forging
Automated production processes
Full Traceability Control
Up to 6000kg forgings

Turning capacity up to Ø890 and 5000 mm long
Milling capacity 2.10 x 4.00m (max. 15000 kg)
CAD/CAM programmed
Robot (un)loading and Dimensional control
MATERIALS
GN Rope Fittings is a leading manufacturer of forged offshore mooring accessories. Our products are manufactured from GN specified steel from European steel makers. Forging of our products is done in our factory located in Nieuwkoop, the Netherlands.
Our forged products are manufactured from high alloy steels which are  quenched and tempered after forging. Our heat treatment procedures comply with the latest requirements set by the Classification Societies. Markings on the products and documentation provide full traceability during production.
GN Rope Fittings is an approved manufacturer by ABS, Bureau Veritas and DNV-GL for grade R4 mooring chain accessories and extending these approvals to R5 in the near future!