News /In addition to our current approvals GN obtained manufacturer approval of Lloyds Register
For a long time GN is an approved manufacturer accredited by American Bureau of Shipping (ABS), Bureau Veritas (BV) as well as Det Norske Veritas-Germanischer Lloyd (DNV-GL).
In addition to these approvals we recently obtained our Lloyds Manufacturer Approval for Steel Forgings as well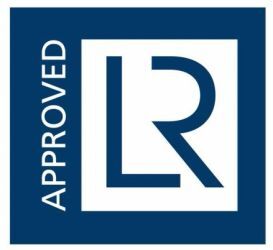 as Chain Cable fittings.
Obtaining this approval once more strengthens GN's presence as a market leader of forged mooring components for Oil, Gas and Renewable industries.
CURRENT APPROVALS / CERTIFICATES
ABS Manufacturer
ABS Mooring Chain Manufacturer 
ABS Quality Assurance Program
BV Manufacturer
DNV-GL Manufacturer Steel Forgings
DNV-GL Manufacturer Chain Cables
DNV-GL ISO9001:2008
DNV ISO14001:2004
DNV OHSAS18001:2007
Lloyds Manufacturer Steel Forgings
Lloyds Manufacturer Chain Cable
Lloyds ISO9001:2008
Various type/design approvals on specific products
Back to overview