News /Special HK17 Softsling clevis hook WLL 600 ton
On request GN can design special hooks complete with roll thimble.
This product can for example have a own weight of 2500 kg and a Work Load Limit of 600 ton, with a safety factor of 4 times!
The hook is forged from High alloy steel quenched and tempered. Proof load test, NDT and FAT testing has been done in house witnessed by Lloyds.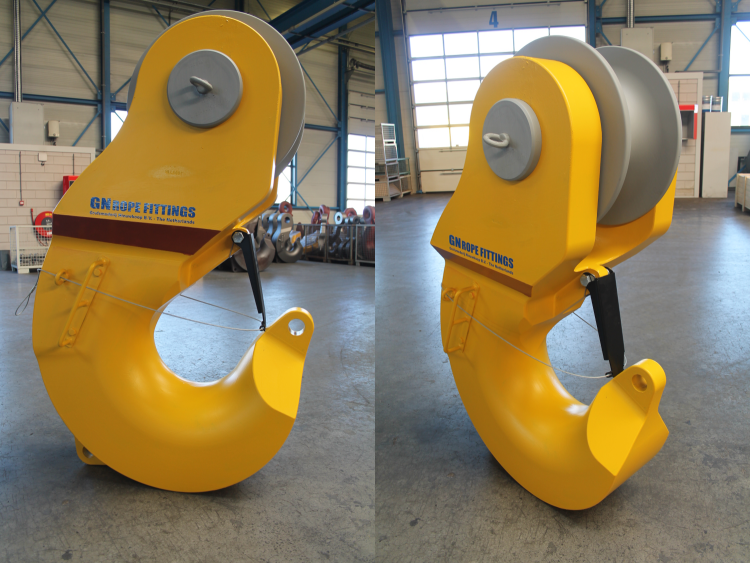 GN is a strong company in short delivery on standard items but also on custom made products.
GN is still fully operational despite the coronavirus outbreak. Thanks to various additional hygiene and distance measures, activities are continuing in a safe manner.
#manufacturing #testing #quality #design #safety #cnc #engineering
Back to overview