News /WIDE BODY SHACKLES WLL 2500 TON
Today we FORGED 4 pieces of the biggest shackle: Wide body shackles WLL 2500 Ton.
Those forgings from High Alloy Steel with own weight of 5000 kgs each shackle.
These shackles will be used for installation of renewable parts and offshore heavy lifting.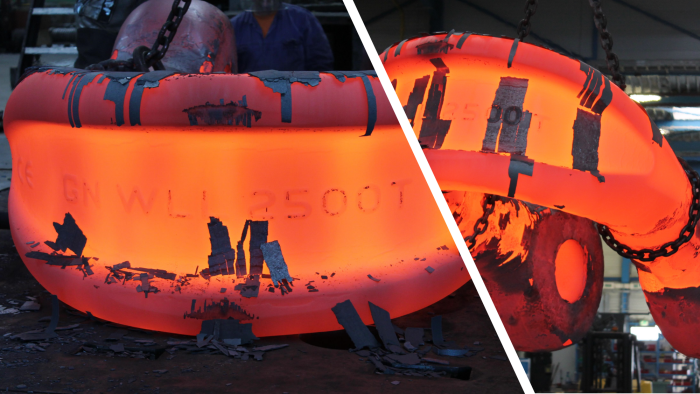 Forging, machining, proof load test and NDT, all in-house at our factory in The Netherlands.
Back to overview